Making our buildings more water sustainable requires input from recognized and accomplished professionals. That is the reason why we are working with accomplished industry and sustainability experts in order to bring the best ideas and solutions together, while understanding the driving needs of our clients.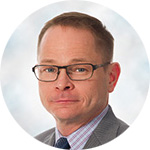 Greg Carter
Greg Carter brings more than 25 years of product development, technology leadership, and process management experience as well as high interest in the water sector to AQUEES. Greg is currently Chief Technology Officer and SVP of Product Development at Kewill, a global provider of enterprise logistics software to the world's largest logistics and transportation companies including FedEx, Volvo, Crane, and DHL. He leads a global team of over 500 people and is responsible for product development, IT, and cloud operations. Before joining Kewill, Greg was CTO of EDGAR-Online (a division of RR Donnelley), a leading global provider of XBRL (eXtensible Business Reporting Language) software, services, and data. At EDGAR-Online Greg set a new cloud-based technology strategy for the company's flagship regulatory compliance product, ActiveDisclosure. Prior to EDGAR-Online Greg served as CTO and SVP of Product Development at Metastorm, a dominant software vendor in the Business Process Management market. During Greg's tenure at Metastorm grew from US$6M in revenue to US$100M. Previously, Metastorm acquired Software Systems Group, a company Greg co-founded in 1993. Software Systems Group provided process management solutions to international organizations including the International Monetary Fund, US Environmental Protection Agency, and Skadden Arps LLC.
AQUEES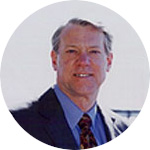 Kevin Kampschroer
Kevin Kampschroer is the Federal Director of the Office of Federal High-Performance Green Buildings at the U.S. General Services Administration (GSA). He led the team that devised the strategy to accomplish the American Recovery and Reinvestment Act's mandate to move GSA's Federal building inventory toward high-performance green buildings. He has devised a challenge for energy services companies to dramatically improve the government's ability to achieve deep retrofits through Energy Savings Performance contracts—which has doubled the amount of energy conservation from these contracts. His team manages the government's implementation of a comprehensive improvement in the training and certification of facility managers and personnel across the entire Federal government (Federal Buildings Personnel Training Act of 2010). Mr. Kampschroer has lectured at various universities such as MIT, Harvard, Georgia Tech, and Yale. His most recent publication as a contributing author is the first medical study showing the link between building characteristics on office worker stress and heart function-which showed the beneficial results of good lighting, natural light and IEQ. He has worked for GSA for over 39 years and is a graduate of Yale University.
AQUEES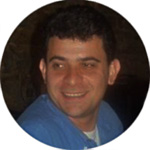 Kudret Ütebay
Mr. Ütebay has over 20 years of experience in the education, research, energy efficiency, indoor air, water efficiency, and science (physics) and technology fields. He currently serves as the Deputy Program Manager for the U.S. Environmental Protection Agency's (EPA) "Analytical, Technical & Outreach Support for ENERGY STAR Commercial, Institutional and Industrial Sectors" contract. In this capacity, he focuses on strategic market transformation for energy/water efficiency in public and private sectors – including private companies, nonprofit organizations and institutions, and associations – by educating building owners regarding conservation strategies and assisting them with implementation, especially with energy/water performance measurement using EPA's Portfolio Manager tool. Over the past 13 years, he has helped benchmark the energy and water use of tens of thousands of buildings for dozens of building types. In recognition of his noteworthy leadership in the K‐12 sector, Mr. Ütebay was appointed as a Technical Advisor to the Green Schools Alliance National Advisory Board in 2008. He was elected as a member of Board of Directors to the Clean Air Partners in 2012 and currently volunteers his second term.
AQUEES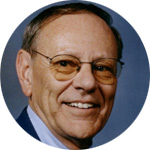 Lincoln C. Cummings
Linc was a founder of Community Associations Institute in 1972 and the CAI Research Foundation in 1975. He was Trustee, President and CEO during CAI's formative years and helped establish the national standards for condominiums, cooperatives and homeowner associations. He has trained over 3,000 managers through the creation of the Professional Management Development Program (PMDP) curriculum with its Professional Community Manager (PCAM) designation. Linc developed the CAI Guide for Association Practitioners (GAP) series, created the Washington Metropolitan Chapter of CAI in 1977, is a member of CAI's Hall of Fame, Academy of Authors, and Educator of the Year, and CAI's first lifetime Honorary Member. Linc holds a BS in Industrial Engineering from Lehigh University.
AQUEES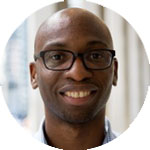 Seyi Fabode
Seyi Fabode started his career for the Oceanographic Institute of Lagos before embarking on an path of entrepreneurial success. He was named in Crain's Tech 25 as a rising star. He writes for the Huffington Post, Medium and Intelligent Utility and served on the Mayor of Chicago's ChicagoNext Clean Energy Committee and Diversity in Technology Committee. Seyi launched Power2Switch, an innovative consumer focused energy marketplace while obtaining his MBA from the University of Chicago Booth School of Business. In his role as CEO & Founder of the company he raised over ~$1.5M in venture capital, grew operations to five states and tens of thousands of customers and led the acquisition of the company by it's largest competitor Choose Energy (a Kleiner Perkins backed company).
AQUEES